2010.07.05
On July 3, 08.27 am, Jakarta time, my father passed away. During the time of grief, I had been shedding no tears. My initial reaction upon receiving the news was a relief that he had been given a chance to rest eternally in peace. I prepared myself in no rush to join the rest of my family in the funeral house to start a four-nights period of wake.
That Saturday morning was almost as another day to me - I took time for shower, made my own simple breakfast consisting of whole wheat bread with apricot and boysenberry jam, had my vegetable and fruit juice, then ran to the closest Starbucks to get my first cup of the day.
All the time that morning, I couldn't stop questioning myself why did I not feel any natural grief. I have never been, and never will be the kind of guy who preserves my emotions - I dare to shout in anger, to display my affection in a crowded shopping mall, and to shed my tears in public. But that morning, there was this serene feeling of peace.
Yes, I questioned why my father was taken after the successful heart surgery. Yes, I questioned why did my family had to see him suffering for almost three weeks in the hospital after the heart attack. Yes, I also questioned why death, at least for my father, couldn't be more effortless, simple, and less painful.
But I let the questions unanswered. There was no point in finding all the "why"s. This should be the best for me and my family, and somehow we actually deserve it.
I arrived at the funeral house when the body of my father was about to get the formalin treatment. I dared myself to witness the process, and saw the naked body of my deceased father being stuffed gently and efficiently by a doctor. It was around 2 pm, and I was there with my elder brother. We were in complete silence throughout the process. A subtle smell invaded our nose, but we ignored it.
Next, three nurses cleansed my father's body. We went to another room, and witnessed the whole process. My brother and I took a little part in showering our deceased father with running water, and scrubbed him gently with the soap, then pour some alcohol to relax his already stiffed muscles.
The process was continued with dressing our father. The three nurses put on the underwear, shirt, trousers, and jacket. My brother helped putting a pair of socks and brand new shoes on father's feet. I got what I personally think the most honorable part: to knot a tie around my father's neck. A nice Double Windsor with a perfect triangle knot was my chosen style for him.
Throughout the process, I prepared myself for a sudden burst of emotion. But, I was never been more peaceful. Along the process, there were two lines that kept repeating inside me; "When it's time, it's time," and, "I now have two fathers in Heaven."
**
My father had completed his journey, and I believe that it is also part of the completion of my own journey.
Christian faith believes that when we die, we will go the Heaven, and one day all of us will be reunited there, in the Kingdom of God. When I recalled this during the wake of my father's passing, I wonder what made me believe in such "fairy tale"? But, now I understand, that the day when we all are reunited in the Kingdom of God is not the day we all die.
What is the Kingdom of God? It's "righteousness, peace, and joy (in the Holy Ghost)". When we are righteous, we will be at peace with our own conscience, and we will receive the joy. The day we experience the Kingdom of God is the day we all are united as one - dead, or alive on Earth.
On the late afternoon of Saturday, July 3, 2010, my father's body was already dressed up completely. At the same time, I aligned myself with the completion of his journey in God's plan. That way, he was, and is, and will always be my father. That way, I could see myself having two fathers in Heaven.
** The main concept of Christianity is to call God as our Father. This is the luxury one could only obtain by believing in Jesus, and living in the Holy Spirit.
Posted at 01:31 by
VE HANDOJO
URL
2010.06.29

I once met a boy, seven, whose magic hands could pick a star from the sky. One night he took the brightest one, put it in his pencil case, and brought it to his school. His peers looked in awe at the cotton-like, glittering star. He was soon known as The Boy with a Star in His Pencil Case, and gained many friends. But, the star stayed bright for seven days only. Soon it faded away. As the light was dimming, so were his friends leaving. With no bright star in his pencil case, the boy was left alone.
He grew up, and learned more.
At fourteen, the boy caught another star. It was bigger and brighter than the first one. He put it inside a clear glass, locked it, and hung it by the window of his bedroom. The star shone bright, and made his home look so special. Soon, he was known as The Boy with a Star by the Window of His Bedroom. Neighbors flocked in awe, and wondering who the boy was. But, the star stayed bright only for seven months. Soon it faded away, and soon he was left alone again. Everybody forgot who he was.
He grew up, and learned much more.
At twenty one, he built himself a big air balloon. The carriage was good for two, with some extra space. One night, as the sky was the brightest, and all the stars in the universe were shining, he prepared the air balloon to take off. He made an announcement to the people in his town.
"When I was young, I kept the love in a pencil case. I was brokenhearted soon. As I grew up, I tried to share it with many. Still, I was not good enough to do it. Tonight, I want to fly up there, and live among the stars. It might sound crazy, and but this air balloon that I built is good for two. If you believe in me, come and join me. We may not live long up there, and but we'll be among the stars."
Posted at 02:33 by
VE HANDOJO
URL
2010.06.14
When I say that I'm against religions ...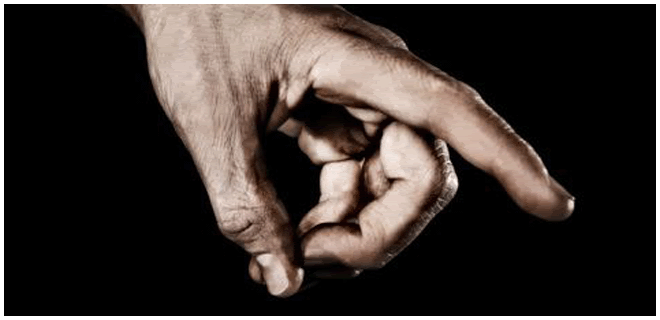 ... it's because I want to put God in the proper position; out of all kinds of box we humans - especially those who proclaim their inferiority over a Supreme Being - have put him/her into.
... I never say I'm an atheist, neither an agnostic - for I humbly admit that I don't fully understand the meaning of it.
... it's because I believe humans should be either godly, or godless. Any doubt to make you stand in between will lead to confusion and false beliefs that will spread like a deadly virus.
... I am encouraging those who are identified as merely religious to free themselves from rules, laws, and doctrines that predecessors had stamped and/or suggested, and elevate to the level where we are supposed to be: a personal communion with the Supreme Being we believe where we can enjoy first-hand experience of their supremacy.
... it's because we all have witnessed the mess religions have made and are still making in this world.
... it's because I truly believe that religions are man-made. Spirituality doesn't count on rules, laws, and doctrines, but ultimately on personal experience. A communion of believers should be focused on edifying each other to escalate the level of spirituality and godliness, and should never interfere with other things, especially politics.
... I am also saying that I am a Christian, and Christianity is not a religion. I am truly sorry if many who claimed themselves as Christians - even "born again" ones - still think otherwise, thus not helping to make the world a better place for all.
... I am encouraging all of us to be free from symbols, and claim each of our own selves a unique individual, spiritually defined by either a very personal relationship with the Supreme Being, or absolutely none of such things.
I believe ...
... God has zero interest in your religion. That, if you believe in God.
... God won't mind how many times you follow or break the rules. God will only be concerned about our personal relationship with Him/Her.
... religions have too many things to do with God. God has nothing to do with religions.
... religions do not care about us, but we care too much about them.
Posted at 02:17 by
VE HANDOJO
URL
2010.06.13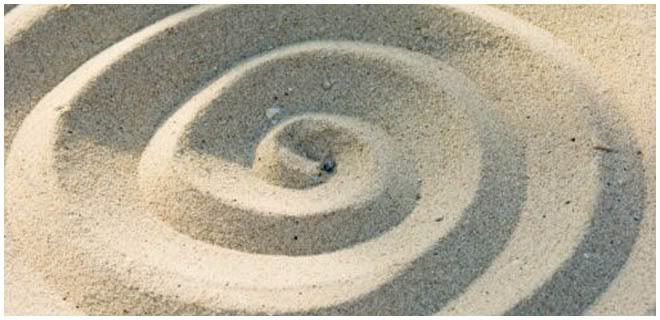 "He has made everything beautiful in its time." This first part of Ecclesiastes 2 verse 11 is usually left standing alone, implying us to wait for the perfect time when God will answer our prayers.
The following part of the beautiful verse is easily neglected, and rarely thought about; "Also He has put eternity in their hearts, except that no one can find out the work that God does from beginning to end."
Have we had eternity in our hearts, or are still bound by the dimension of time? What is the sole indication of someone who has had an eternity in his heart? Only one, and one alone: there's no fear of the end of days. There's no fear of death. Eternity rests, thus he is not bound by the dimension of time. Patience, therefore, is never an issue anymore. He will no longer ask the question "when".
To put the heart into total surrender, digest the last part of the verse, saying that none of us - not a single one of us - will be able to understand or comprehend the work that God does from the very beginning, to the very end. God is beyond our reason, beyond our understanding of time, because God is Eternity himself. The dimension of time is within him.
There is no waiting for the perfect time. There is only total surrender to Him. You don't question when your prayers will be answered anymore. Once you believe that "everything is beautiful in its time", you have to stop waiting. You have to let eternity rests in your heart, and face the fact that you will never understand what God is doing with your life. And, that, my friend, is a beautiful thing.
Bible Verses: New King James Version
Illustration: Amanda Hall,
GettyImages
Posted at 23:59 by
VE HANDOJO
URL
2010.04.18
Samarinda and Balikpapan in a Flash
Picking Balikpapan and Samarinda as my birthday spot was an easy choice since I met
Dragono Halim
through Twitter. Yes, it's fun to go to new places where you don't know anybody - and, even better if English doesn't valid there. But, exploring new territory and friendship at the same time is also a good idea.
That, until
Puppy
and
I
fell sick.

Samarinda Sky
was heavenly, and the impression was made stronger with the elegant Islamic Center and its minarets by the Mahakam River.
We spent almost half of the time in Balikpapan and Samarinda not feeling well. Surely, it didn't stop us to enjoy Kepiting Kenari in Jalan Pasar Pagi, Samarinda. Halim convinced us that cracking and sucking the giant arthropode will make us at least 30% Samarindan. I'm not a big fan of hassle dining. Cracking those tweezers is as hard as hammering a nail on to the wall. Yet, the crab was really good, bathed thoroughly in sweet and sour sauce.
The next morning, we cross the Mahakam River, and reached Samarinda Seberang. Strolling Jalan Pangeran, not far from the busy pier, we found wooden houses functioning as small shops, and sarong "factory". Old housewives tending the shops while weaving the threads in a traditional manner. The sarong they produce would then be sold in the town, priced at Rp 500,000 - Rp 1,000,000.
We went to Pampang, the designated Dayak village for tourists, and stopped by at the zoo to have our first encounter with orangutans. They were all quick visits that made us officially check-list tourists - God knows I actually hate that, but the unfit condition gave me no choice.
The East Borneo Experience

will typically include eating fried mantou, crossing Mahakam River, and cracking the giant crab, Kepiting Kenari.
Our favorite discovery in Samarinda was a small and promising coffee shop by the Mahakam River, called Kopirenk. Serving French-pressed Arabicas from Toraja and Sumatera, the coffee shop had a cool open air rooftop terrace upstair, where we sip hot - but, too watery - java while gazing at the stars.
Leaving the town to Balikpapan, we stopped by to take some snapshots of the city's Islamic Center under an angry sun. The sky was heavenly blue, with soft cotton-like clouds blessing the day.
The overland trip to Balikpapan took almost three hours. We had our dinner just across Aston Balikpapan, our condotel. Then, we had the overview of the city's modern lifestyle in the new mall; Starbucks, Pizza Hut, and all that. The young people of Balikpapan seemed to ready to spend for heightened lifestyle. Thriving indeed.
Most impressive place we went to Balikpapan as The Beach House in Manggar area, around 30 minutes driving from the heart of the city. It's the playground for the haves and the expats. The beach itself was narrow, but the view gave no border between heaven and ocean.
We crossed the city to the other end, only to try the fried mantou - that small bun you have in almost every Chinese restaurant - served with slices of grilled deer meat in black pepper sauce. Apparently, it made us like 90% native Balikpapans.
Balikpapan Beach

promises an enchanting evening for the whole family. Pray this place won't be too commercialized.
Overall, Samarinda was a nice town, filled with nice people, and great food. There's a sense of familiarity in almost every corner. There seemed to be no rush, and no ambition. With a little push and a bigger vision, the city could be a cool destination. Balikpapan, on the other hand, needs some control in developing. The mall was nice, yet alarming. The little promenade and waterfront area should be the focus of development to welcome travelers, and serve locals with good, authentic, well-anchored lifestyle.
Posted at 18:30 by
VE HANDOJO
URL
BEHIND THE MAYHEM:
This is a personal journal of Ve Handojo. All rights reserved. Quoting without permission is prohibited.
ALSO FIND ME IN:
GIVE ME A SHOUT HERE:
Free shoutbox @ ShoutMix
MY NOW AND FOREVER:
Maxmillian Hartandi
1974-2000.
The fondest memory I forever cherish.